How to win at roulette using RouleGENIUS Wheel Predictor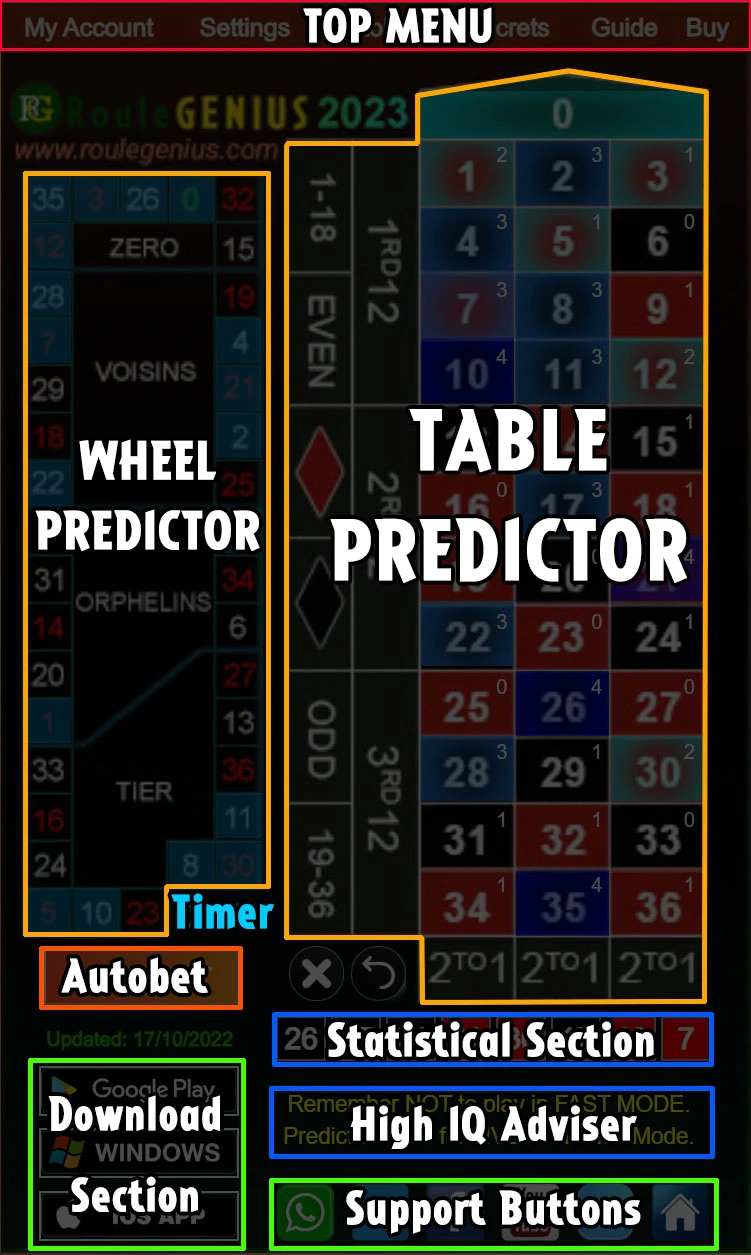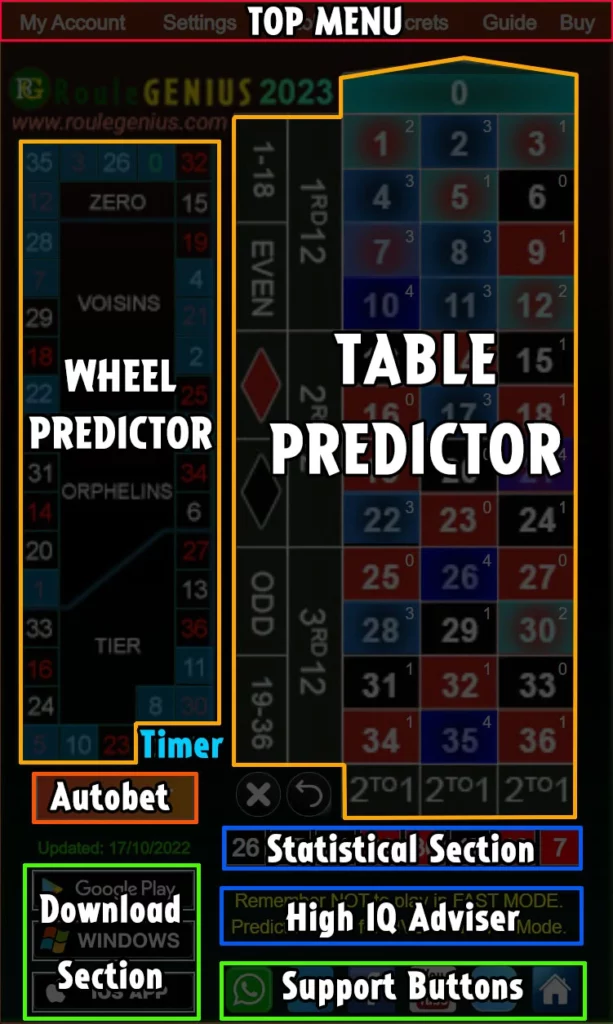 RouleGENIUS 2023 is an innovative solution that gives winning predictions for all types of roulette. Once you configured the software and are informed about the roulette where you are going to play, the software studies your specific roulette and gives predictions. In particular, if you choose a strategy that is based on hot single numbers, then the software will show you the predictions in 2 ways:
through the WHEEL PREDICTOR
through the Table Predictor
Having the predictions visible on the Wheel Predictor allows you to find out the HOT AREAS which usually ends the ball after a specific number. In this way, you can bet on that specific area (instead of covering single numbers) and ensure yourself of getting a profit even if the ball ends next to a hot number.
This is a very useful and common strategy to take advantage of in case you prefer to bet on "hot areas".
Below is a Video Tutorial about how to use RouleGENIUS 2023 Wheel Predictor and have a profit at Online Live Roulette. The video includes also practical proof in a LIVE Session using Real Money!
---
DOWNLOAD and Purchase:
Android App: DOWNLOAD Android app from GOOGLE PLAY
Windows app: DOWNLOAD Windows Version of RouleGENIUS
Purchase License: SEE the available PACKAGES to PURCHASE a LICENSE
---
Useful Links that may interest you:
About RouleGENIUS: Which are the RouleGENIUS roulette software features?
More about the Secrets: What are THE 25 SECRETS TO WIN at roulette?
About Configuration: Video Tutorials about how to configure RouleGENIUS Roulette Predictor
About Proofs: Winning Video proofs of using RouleGENIUS roulette soft