#4 How to Create your OWN Roulette Database list?
RouleGENIUS – the best 2020 roulette software offers predictions based on its own roulette database or on a roulette database that you can create and upload into the software as your "own roulette database" (for your specific roulette).
Today we will see an example of how to create a database if you can't find your roulette platform in the software or if you generally don't know what is the platform.
VIDEO Script about own roulette database:
In the example, you can see the Red Tiger Platform. Trying to go into the RouleGENIUS configuration panel, as the name you can find the European Roulette, but as the platform, if you check carefully the list, there is NO Red Tiger Platform, which means we didn't add any database, so you will have to switch configuration to upload own roulette database section, create your own roulette database and then upload it into the software.
The procedure is very easy. First of all, give a look at a database example: it is a list of numbers, written into a column. All these numbers must be taken from your specific roulette, and written in the same order as they come out. So you will have to create a database list, search for it on your pc, upload it into software and then enjoy winnings.
To create your own database list you need to create a text document, so right-click on the desktop view, choose "new voice", and text document. Once it is created – give a specific name like a roulette name and its own platform, so that identifying it is easier. Open the file and let start making some spins so that you see how you should write numbers into the database.

Let's see an example together
Example: The first number is 17 black, so we will write 17 into the list. Then, the second number is 1 red, so in a new line, we will add 1. The third number is 35, so add it in the new line, and so on, until you don't reach up to about 600 numbers.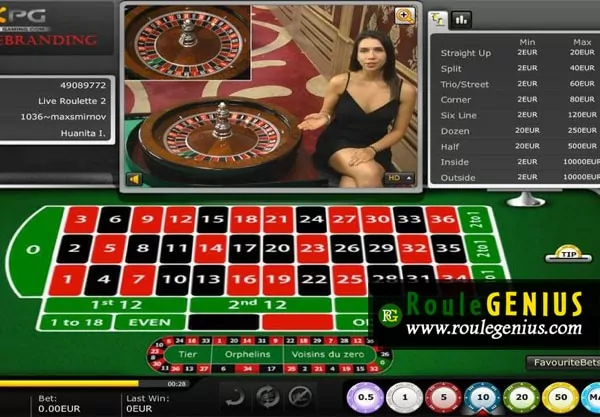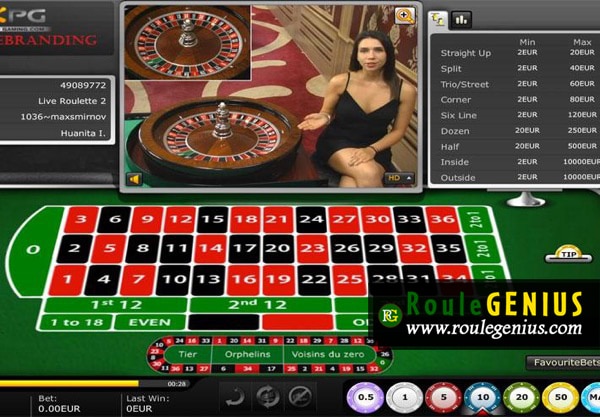 As you can see here I have written about 600 numbers, each one into a new line, without any punctuation marks, like commas or dots. Now you can save your database and let try to upload it into the software.
Go into the configuration panel, and under the section upload own roulette database, you should click on choose file button, so that select it from your own pc, in my case it is on a desktop, and then click on the Upload button in order to add it into the software.
IMPORTANT: Please observe that the software shows you how many numbers have been added to the database, so if there are fewer numbers than in your file: that means you've some errors in the database list.
Predictions for all types of bets at roulette
Once it is uploaded, you can save the configuration and start betting. To get predictions you need to click on a number. Seeing that there are too many hot numbers, you can select, from the configuration panel, to get a fixed number of predictions, the one with the highest percentage of winning.
Let's try out our uploaded database by making some spins and see winning results. The first number is 19 in red, so let's click on 19 on the RouleGENIUS table. Let's see which is the next winning number, and check if RouleGENIUS predicted it. The second winning number is 1 red, as you can see – RouleGENIUS predicted it, so we got one winning prediction. Of course, we set to have about 18 numbers, let's choose a lower value, like getting only 10 predictions, the hottest one. By clicking on the last number which was 1, I got now only 10 hot predictions. Let spin and see if the software predicts correctly the next winning number.
As you can see, the winning number is 32 red, and RouleGENIUS – not only predicted to bet on it as a single number but also predicted to bet on the third dozen; second line; even; and red number; so even if you didn't bet on a single number and bet on any outside bet – you would get a winning anyway! Amazing isn't it?
Want more tricks to win at roulette?
RouleGENIUS published the first FREE Video COURSE on the web about how to win at roulette. This course teaches you about the roulette algorithm and how it actually detects winnings predictions. Follow the FREE Roulette Course and increase your income.
So if you like it, get our ELITE Package where we reveal secrets about how to reach 94.7% of winning! And that is NOT all: we also offer you 25 secrets to WIN at roulette and a full pdf guide!
---
More video tutorials about configuration:
#0 Configuration: Introduction to the configuration layout
#1 Configuration: Roulette Name and Roulette Platform
#2 Configuration: How to set the prediction amount option?
#3 Configuration: the type of bet and the hot wheel predictor
#5 Configuration: Automatic Regeneration Database
---
Useful Links that may interest you:
About RouleGENIUS: Which are the RouleGENIUS roulette software features?
About the Secrets: What are THE 25 SECRETS TO WIN at roulette?
About Proofs: Winning Video proofs of using RouleGENIUS roulette software
FAQ Page: The most FREQUENT asked QUESTIONS from visitors
---
RouleGENIUS – now is your time to WIN!